Does the idea of a fixer-upper property get you excited? Fixer-uppers provide a great opportunity for investors to make a great return as well as for homeowners to build sweat equity. Perhaps you have watched shows on HGTV about fixer uppers and are inspired to flip a house! House flipping is an exciting adventure that can garner outstanding returns on investment!
Many savvy homebuyers refuse to pay retail prices! Instead, homebuyers are searching for fixer-uppers to save money while also getting to put their own design touches on their new home. Whether you are an investor or a primary residence purchaser, Integris Real Estate can help you identify a great fixer upper to meet your needs and goals!
OUR TEAM AT INTEGRIS REAL ESTATE HAS TAKEN ON OVER 250 FIXER-UPPERS! IF THE IDEA OF A FIXER-UPPER PROPERTY GETS YOU EXCITED, WE HAVE SEVERAL FIXERS READY TO ASSIGN TO YOU! OR IF YOU WANT TO HELP FUND OUR NEXT FIXER-UPPER PROJECT TO EARN PASSIVE INCOME WE WOULD WELCOME YOU!
Before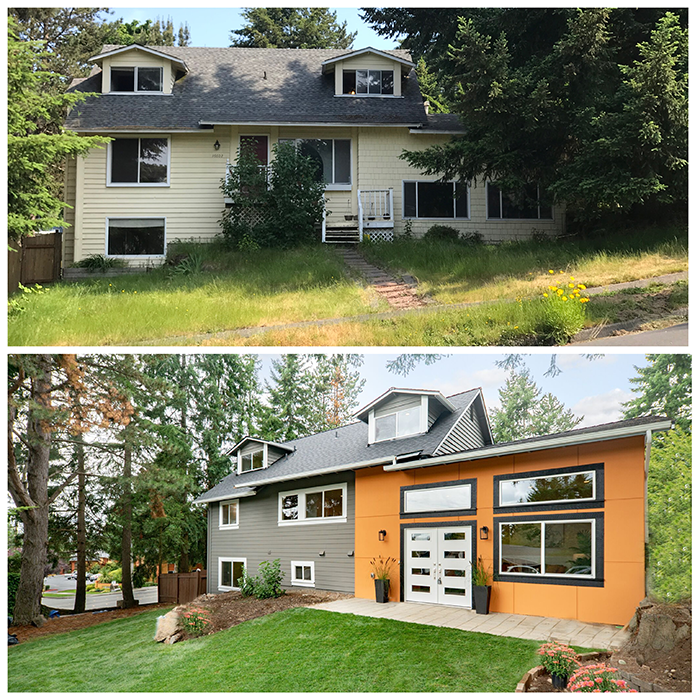 After
Address
: 16602 NE 91st St, Redmond
Before
After
Address
: 5700 W Mercer Way, Mercer Island
Purchase Price
: $1,307,000
Before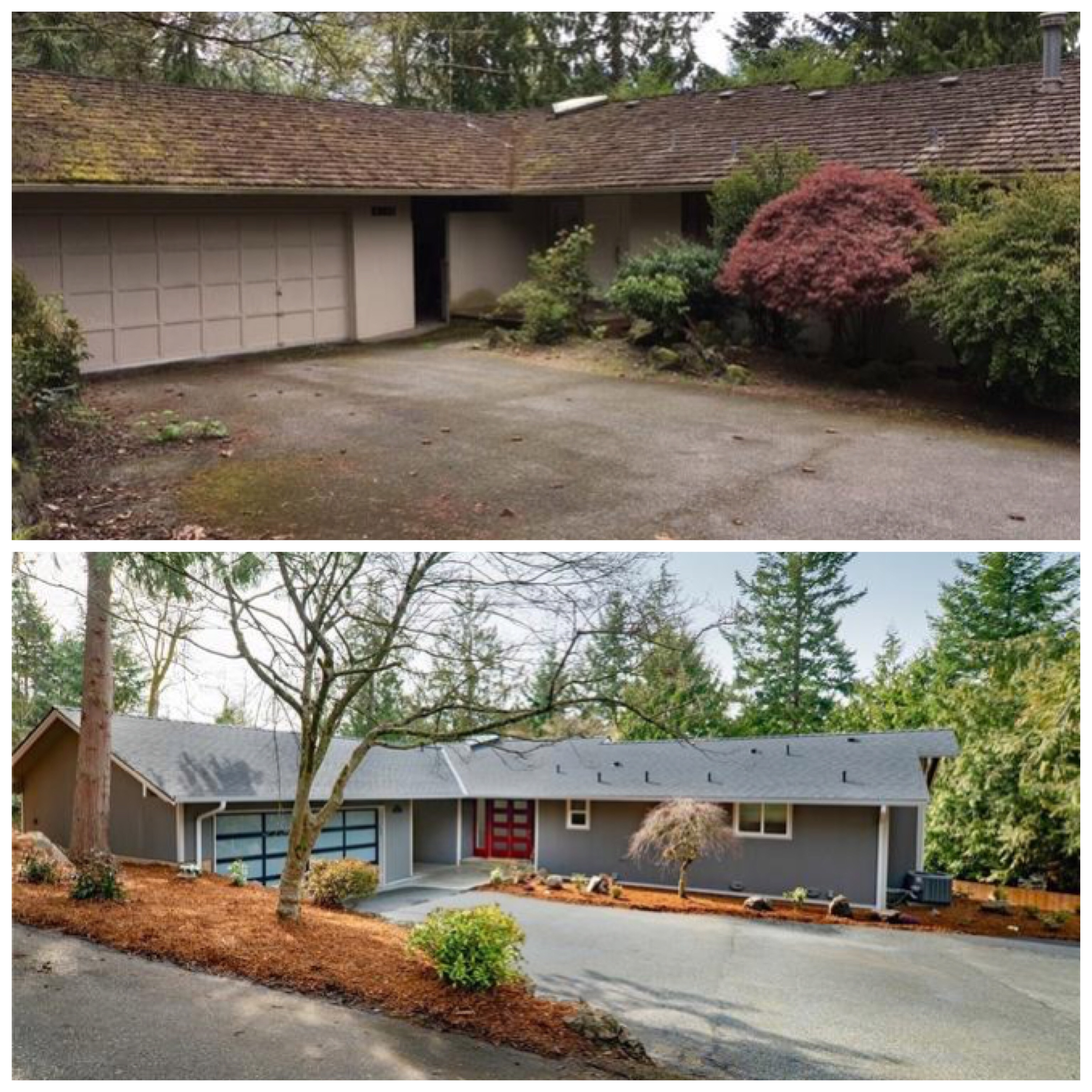 After
Address
: 6126 W Mercer Way, Mercer Island
Purchase Price
: $1,070,000